Hello lovelies,
Since it feels like winter even in LA right now, I decided to dedicate this post to a classic piece that any woman would appreciate having in her wardrobe (or better yet–on her back!!) for the winter months of the year–the classic wool coat!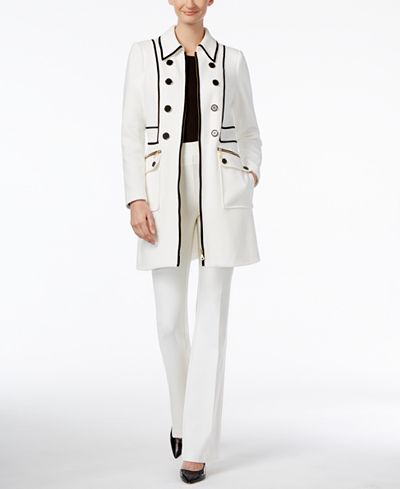 I like wool coats of any length, as long as those have a tailored silhouette which helps your figure stand out rather than look engulfed in a sea of fabric and bulk. Love the white-with-black-piping option above–a classic with a fun twist! However, if I were to invest in ONLY one I would pick a coat that is as versatile as possible. To me that means one that has length suitable for pants, skirts, and dressed. I would pick a coat that hits me right at the knee or slightly above it, as my work dresses usually have similar length and I dislike those peaking too much from underneath the coat's hem.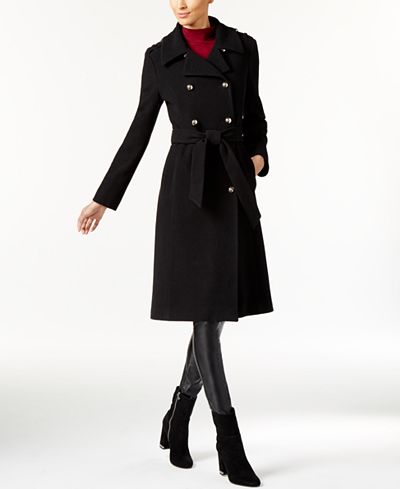 Some bonuses:
You would wear your classic coat to the office.
If you can work this coat into your work week selection, why not use it on the weekends too? Wool coats pair up nicely with jeans and leggings too, so you can have yours keeping you cozy on a Saturday or Sunday as well!
A longer coat, means a longer warmer layer, and therefore cozier you!
It is January and a lot of stores are trying to get rid of as much merchandise as possible, so you can purchase your coat at a reasonable price and have a classic that will serve you well for years to come!
Here are the two coats I have purchased and enjoyed:
I have owned the black (Zara, similar here) for three years and the camel (Kenneth Cole, similar here) for four, and I have to admit I wear both all the time from December trough to March!
Have you delved into the wool coat world yet? I hope you would enjoy doing so!
Love Always,
MV